Ucoach.ca is the Canada's solution to Academic Coaching services.  Our mission is to improve and empower student success.  Since 2011, we have coached students from the University of Waterloo, Laurier University, University of Manitoba and high schools across the country. 

Ucoach.ca provides you with all the tools you need for a successful University. Online instructional videos show you the proper steps to follow from day one of your Undergraduate studies to ensure you have a successful University career.  
For Parents
As your child moves on to College or University you want to make sure you do all you can to insure their success. The personal coaching program at Ucoach.ca will help your child with time management, organizational skills, goal setting, daily task planning with monitoring and accountability to their own personal coach. You will receive two reports per month (pending your child's consent for us to share with you) starting in September, outlining your child's progress. No surprises with mid semester or final grades-if a problem is starting-you will know early in the year. Contact our Coaching Director Joshua Svec to register your son or daughter today.
Learn more about Ucoach.ca tools and academic coaching.
Developed By
Joshua Svec B.A. M.A.
Director / Lead Coach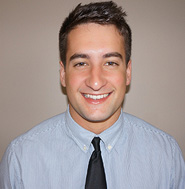 Developed his passion to help people throughout his academic experiences. Being diagnosed with ADHD at an early age Joshua overcame many obstacles to pursue a Bachelor of Arts degree in Honours Psychology from the University of Waterloo and a Master of Arts degree in Coaching from the University of Western Ontario. Throughout his academic career Joshua also played varsity football. He was a team captain, team MVP, and conference all-star with the University of Waterloo. In 2008, Joshua set the school record for the most yards by a receiver in any one season, and was second in the country in receiving. While playing football at the University of Western Ontario in 2009, Joshua was an Academic All-Canadian. 
Dr. Henry Svec
Clinical Consultant
Dr. Henry Svec has been helping students for over 25 years.  He is a registered psychologist in the Province of Ontario, and licensed psychologist in the State of Michigan. He received his Ph.D. from Michigan State University, and his B.A., B. Ed. and M.Ed. from the University of Western Ontario where he played football for four years and won two National Championships.
Henry is married, with three children. He enjoys fishing and skiing. The Dr. Svec Institute of Psychological Services has offices in London, Windsor, Chatham and Sarnia. The Institute is available to help adults, children and couples of all ages.